Fortis College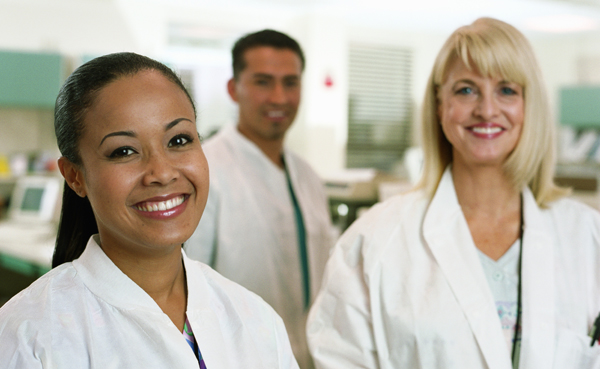 About this location:
Cutler Bay, FL
19600 South Dixie Highway, Suite B
Cutler Bay, FL 33157
Nursing, Medical, & More
The FORTIS College in Cutler Bay, FL opened in 2011 to provide career education and training to people in south Florida and the greater Miami area including Dade county, Florida. FORTIS offers programs in nursing, pharmacy technician, and medical assisting to both traditional and nontraditional students to deliver a quality post-secondary education.
The programs at FORTIS College Cutler Bay are designed to assist students in enhancing their career opportunities and improving problem-solving abilities. At FORTIS, we also strive to develop within our students the desire for lifelong and continued education. We provide an educational process that offers a change-oriented approach, giving graduates the skills and knowledge needed to succeed in existing and emerging career occupations.
Have you always wanted to be a nurse? Have you considered a nursing school in Miami or South Florida? If so, then take a good look at FORTIS College in Cutler Bay, FL. The Associate Degree in Nursing program at FORTIS College will prepare you for an entry-level career in nursing. Upon completion of the ADN program at FORTIS, you will be prepared to sit for your licensure exam to become a Registered Nurse. The Bureau of Labor Statistics reports that prospects for RNs are expected to be excellent nationally between now and 2018. With a FORTIS nursing degree, you can be ready to one day join the 2.6 million Americans who work as registered nurses!
Registered Nurses in Florida with an Associate Degree in Nursing may apply for admission to FORTIS in our RN to BSN program as an undergraduate student seeking a Bachelor of Science in Nursing (BSN) degree. The applicant must have an un-encumbered license to practice as a registered nurse in the United States. If you like the idea of working alongside a pharmacist reading and filling prescriptions then call FORTIS College today to schedule a campus visit to learn more about our Pharmacy Technology program.
If you want to get a nursing education in Florida, the Accelerated BSN program at FORTIS College in Cutler Bay, FL is designed to allow students who have already earned a degree in a related field to earn a Bachelor of Science Degree in Nursing in an accelerated program to prepare to become a Registered Nurse. The Miami, Hialeah, Kendall and Dade Metro areas near Cutler Bay are great places to live while pursuing an accelerated BSN degree at FORTIS College.
Do you want a career in Miami or Broward County as a medical assistant? If so, contact FORTIS College in Cutler Bay for more information on our Medical Assisting training program and you can prepare for a great career as a member of a healthcare team.
Please contact FORTIS College to visit our beautiful new campus facility in Cutler Bay.
Questions? Fill out the form below to get answers.