Fortis College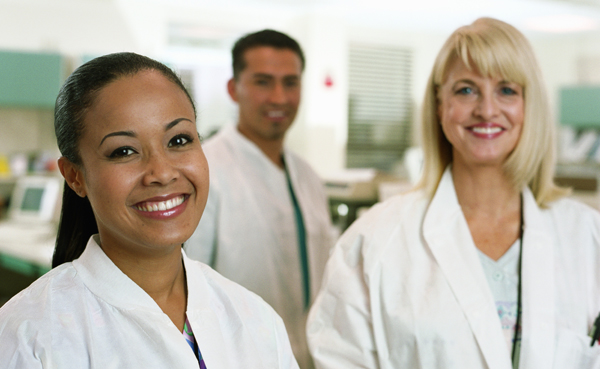 About this location:
Houston South, TX
1201 West Oaks Mall
Houston, TX 77082
Medical, Healthcare & More
The FORTIS College in Houston, Texas – South provides career education and training to the people of the greater Houston metro area in the healthcare and medical fields. If you live in Houston, Texas and are looking for medical career training programs, then consider those offered at FORTIS College. Houston is a great city in which to live, play and learn, and we hope you will choose FORTIS College to pursue your dream of a career in healthcare.
FORTIS College in Houston, TX – South offers healthcare and medical career training including programs in Medical Assisting, Medical Billing and Coding, Health Information Technology, Sterile Processing Technician and Surgical Technology. Given the fact that our population continues to age and grow, the opportunities and prospects for those with skills in patient care, medical insurance billing and medical office management will continue to grow for the next decade.
Fortis College Houston South campus is now enrolling for an associate degree program in Healthcare Management, which can improve the career trajectory of those who are already working in healthcare. This bridge program is designed for recent graduates of a medical or allied health program at Fortis, a local community college or another vocational school. Students can prepare for a variety of jobs in healthcare management, including Home Health Services, Clinic Operations, Medical Office Management, and much more.
The Sterile Processing Technician program in Houston trains students in medical terminology and the procedures to keep surgical instruments contaminant-free. In the Surgical Technology program, you can learn how to perform a variety of tasks as a critical member of the surgical team assisting surgeons and nurses at the operating table to be prepared for an entry-level position as a surgical technician in Texas upon graduation. Both are exciting career fields that FORTIS can help you enter.
The Texas economy has encountered ups and downs over the years but our population continues to grow. Every building you see in the Houston area will require HVAC service for its systems for heating and cooling. The Heating, Ventilation, Air Conditioning and Refrigeration program at our Houston South campus prepares students to become HVAC technicians and HVAC installers upon graduation. Talented and ambitious people in the Skilled Trades like the lifestyle living and working in the HVAC industry in Texas. Let FORTIS help you get the skills to join them.
With the training you can receive at FORTIS College in Houston, Texas – South, you can be ready to begin your career in the healthcare field upon graduation from our college.
Our Houston, Texas – South campus is just a short drive from Sugar Land, Missouri City & Pearland.
FORTIS College Houston South was formerly known as MedVance Institute before joining the network of FORTIS Colleges and Institutes in 2011.
Questions? Fill out the form below to get answers.
For consumer information: http://compliance.fortis.edu/