Fortis College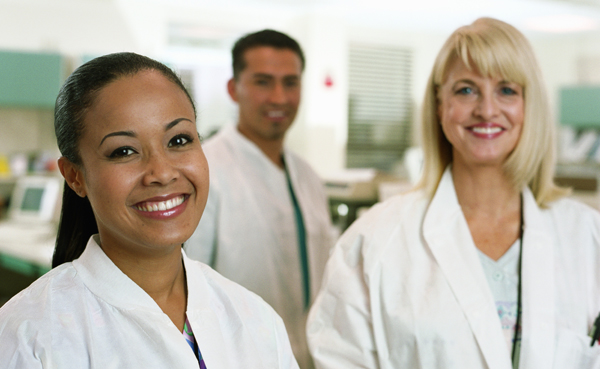 About this location:
Landover, MD
4351 Garden City Drive
Landover, MD 20785
Medical, Dental, Healthcare & More
The FORTIS College in Landover, Maryland is in suburban Washington, DC and provides career education and training programs to people interested in the medical, dental, pharmacy, cyber security, information technology and biotechnology career fields. At FORTIS College, we pride ourselves in providing quality postsecondary education to traditional and nontraditional students through a variety of certificate and associate degree programs.
In the medical field, FORTIS College offers one program in medical assisting and another in medical billing and coding. The FORTIS Medical Assisting program prepares students to enter a career that is rewarding, fulfilling and ranked as among the fastest growing occupations nationally from now until 2018 according to U.S. Bureau of Labor Statistics reports. In the FORTIS Medical Billing and Coding program students learn the skills and terminology to work in a medical office properly coding medical records for insurance purposes.
If you are choosing a school to pursue a dental hygiene training program, please consider the FORTIS College Landover campus. Dental hygienists and dental assistants are key members of the dental team. The Expanded Function Dental Assistant training program at FORTIS in Landover, Maryland prepares you for a career in dental assisting working chair-side with a dentist. The Dental Hygiene program at FORTIS College prepares you for entry-level employment opportunities in dental clinics, educational institutions, and public health settings.
Do you enjoy mystery-solving forensics shows like CSI? Then consider the Medical Laboratory Technology program at the FORTIS College in Landover, MD. Train for a career working in a medical lab where you will learn to perform laboratory tests that assist in the detection, diagnosis and treatment of diseases and health problems. To learn more about how you can enroll in the Associate of Science (A.S.) degree program in Medical Laboratory Technology at FORTIS please call today.
If you live in Maryland and the idea of working alongside a pharmacist reading and filling prescriptions sounds like a good idea then please act today to request more information on the FORTIS College Pharmacy Technician program in Landover. Learn basic pharmaceutical calculations, medications, complications and side effects to be ready for opportunities in hospitals, clinics and retail pharmacies.
Our programs are designed to develop students' career potential by improving their skills and problem-solving abilities. Our educational process offers a change-oriented approach, training students with the necessary skills and knowledge needed to succeed in some of the nation's growing career fields. With FORTIS College, students will earn an education that they can take with them to apply in whatever future career path they choose.
If you're searching for an education in the Washington DC, Hyattsville or Bowie areas then FORTIS College in Landover is conveniently located and prepared to equip you with the necessary skills to accelerate your career. Call today to schedule an interview and find out if FORTIS College in Landover may be perfect for you!
FORTIS College in Landover, MD was formerly known as Medix School-South before joining the network of FORTIS Colleges and Institutes.
Questions? Fill out the form below to get answers.
For consumer information: http://compliance.fortis.edu/