Fortis College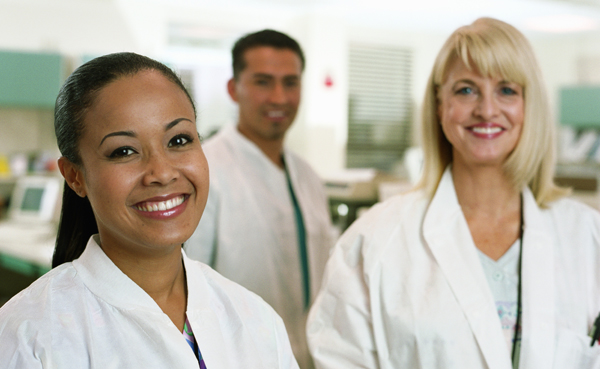 Questions? Fill out the form below to get answers.
You KNOW that a good education is the key to your career success. At Fortis College you will be more than just a student number, we are committed to your success, both in the classroom and beyond. MAKE NOW the time to launch your new career training. Fortis College can make it happen in less time than you think! New facilities, relevant hands-on training, tutoring and convenient locations all make Fortis College the place to start your new career!
Contact Fortis College Today!
*Programs Vary by Campus
Contact individual campus about specific accreditation information.
Fortis College Campuses:
Houston South


Medical, Healthcare & More

The FORTIS College in Houston, Texas – South provides career education and training to the people of the greater Houston metro area in the healthcare and medical fields. If you live in Houston, Texas and are looking for medical career training programs, then consider those offered at FORTIS College. Houston is a great city in which to live, play and learn, and we hope you will choose FORTIS College to pursue your dream of a career in healthcare.

FORTIS College in Houston, TX – South offers healthcare and medical career training including programs in Medical Assisting, Medical Billing and Coding, Health Information Technology, Sterile Processing Technician and Surgical Technology. Given the fact that our population continues to age and grow, the opportunities and prospects for those with skills in patient care, medical insurance billing and medical office management will continue to grow for the next decade.

Fortis College Houston South campus is now enrolling for an associate degree program in Healthcare Management, which can improve the career trajectory of those who are already working in healthcare. This bridge program is designed for recent graduates of a medical or allied health program at Fortis, a local community college or another vocational school. Students can prepare for a variety of jobs in healthcare management, including Home Health Services, Clinic Operations, Medical Office Management, and much more.

The Sterile Processing Technician program in Houston trains students in medical terminology and the procedures to keep surgical instruments contaminant-free. In the Surgical Technology program, you can learn how to perform a variety of tasks as a critical member of the surgical team assisting surgeons and nurses at the operating table to be prepared for an entry-level position as a surgical technician in Texas upon graduation. Both are exciting career fields that FORTIS can help you enter.

The Texas economy has encountered ups and downs over the years but our population continues to grow. Every building you see in the Houston area will require HVAC service for its systems for heating and cooling. The Heating, Ventilation, Air Conditioning and Refrigeration program at our Houston South campus prepares students to become HVAC technicians and HVAC installers upon graduation. Talented and ambitious people in the Skilled Trades like the lifestyle living and working in the HVAC industry in Texas. Let FORTIS help you get the skills to join them.

With the training you can receive at FORTIS College in Houston, Texas – South, you can be ready to begin your career in the healthcare field upon graduation from our college.

Our Houston, Texas – South campus is just a short drive from Sugar Land, Missouri City & Pearland.

FORTIS College Houston South was formerly known as MedVance Institute before joining the network of FORTIS Colleges and Institutes in 2011.

Norfolk


Nursing, Healthcare, Skilled Trades & More

The FORTIS College in Norfolk, Virginia provides career education and training to people in the greater Tidewater area in the nursing, medical, dental, massage and information technology career fields. FORTIS offers a variety of quality programs in growing career fields to traditional and nontraditional students in the Hampton Roads communities near Virginia Beach.

Do you want a career in nursing in Virginia? Have you considered attending school to become a nurse? If so, please consider getting your education to train to become a nurse at FORTIS College Norfolk. We have frequent nursing class starts at FORTIS. Our Associate in Degree Nursing program will train you with the skills to become a registered nurse. The ADN nursing program at FORTIS College prepares you to take a licensure exam upon graduation to become an RN.

The FORTIS Practical Nursing program provides classroom, laboratory and clinical experiences to train students for a career as a practical nurse. Virginia students in the PN program at FORTIS College will complete the program prepared to sit for the licensure exam to become a Licensed Practical Nurse. Practical Nursing is an exciting career path and the PN program prepares students to acquire the skills to become LPNs.

If you are already a Practical Nurse and live in Virginia, then the PN – RN Associate Degree Bridge program at FORTIS College in Norfolk, VA is designed to allow those who are working PNs to enter the bridge program to prepare to become a Registered Nurse. Norfolk is a great place to live while pursuing the PN – RN Associate Degree Bridge program at FORTIS.

At FORTIS College, our accredited allied health programs can help you grow professionally and personally as you train for an entry-level position in the medical field. FORTIS medical and dental training programs include Medical Assisting, Dental Assisting and Medical Office Administration. Bureau of Labor Statistics ranks medical assistant and dental assistant among the fast growing medical occupations nationally from now through 2018. Capitalize on this trend for medical assistants and dental assistants with FORTIS College in Norfolk, VA.

If you live in Virginia and the idea of working alongside a pharmacist reading and filling prescriptions sounds like a good idea then please act today to request more information on the FORTIS College Pharmacy Technician program in Norfolk. Learn basic pharmaceutical calculations, medications, complications and side effects to be ready for opportunities in hospitals, clinics and retail pharmacies.

Many recently constructed homes and commercial buildings will need replacement climate-control systems in upcoming years, spurring demand nationally for HVAC installers. Our growing emphasis on energy efficiency will require more HVAC technicians so if you are looking for an HVAC school in Norfolk, Virginia please contact FORTIS College today for information on the Heating Ventilation Air Conditioning and Refrigeration program.

The Massage Therapy program at FORTIS College in Norfolk, VA prepares students to become a massage therapist, a career that many in Virginia choose because it offers the ability for flexible hours for full time or part time work. Some massage therapists open their own massage business.

Our Norfolk campus is just a short drive from Virginia Beach, Chesapeake & Hampton.

FORTIS College Norfolk was formerly known as Virginia Career Institute before joining the network of FORTIS Colleges and Institutes.